About
Dirty Gourmet was born when Aimee, Mai-Yan, and Emily all found themselves at a crossroads in their lives. Aimee and Mai-Yan had just returned to Los Angeles after a four month bike tour through Canada, and Emily had moved out of her cabin in the woods to live in the real world again. We were all interested in taking on a fun new project together, and decided to turn our shared passion for food and adventure into something tangible.
Being the outdoor foodies that we are, we naturally started experimenting with our favorite home recipes in our various outdoor excursions. That led to much success and also a few disappointments. With our combined experiences, we found that we had quite an arsenal of ideas and endless excitement for creating new recipes. During one of our first Dirty Gourmet camping trips we prepared a record 14 dishes in one day, and realized two things — that we needed to have more people camping with us (so we wouldn't eat so much!), but more importantly, that we should share these taste bud-tingling recipes with fellow outdoor foodies.
If you have a question or comment, please write us at contact@dirtygourmet.com.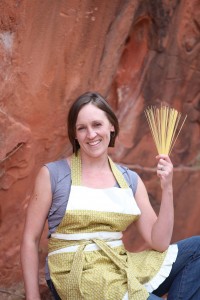 Aimee
I'm a former web developer, now full time mom of twins. I have a background in food science, and I have loved to cook since I was a little one. I have a serious sweet tooth and can't stop baking. I collect cookbooks, love a good hike, and am really crafty in my head. Picnicking in the park is my favorite way to eat.
Mai-Yan
I grew up in Quebec, Canada where meat, potatoes and bread are standard fare at the dinner table, especially during the cold 5–6 months of winter. When I moved to California to pursue a career in design, I discovered a totally different climate and a new world of cuisines. My newly found independence led to some serious experimenting in the kitchen & outdoors. I've since fallen in love with chap chae, risotto, cycling and rock climbing. My dad's home-cooked Chinese food is still what I call comfort food but Poutine is a close second.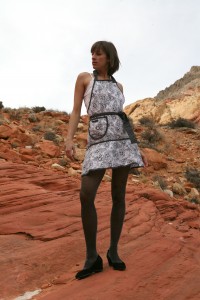 Emily
I've never been much for compromising. I majored in both Biology and Philosophy, lived in the snowy mountains of sunny Southern California, and am now incorporating my love of both dirt and being fancy into one idea. I have been working as an outdoor science teacher since graduating from college, helping many L.A. kids see the excitement of the woods. During this time, I realized the importance of good food after eating the same meal plan every week for three years. I want to continue helping people find their way through the "real" world, and it is a whole lot easier getting people out of their box when their basic needs are not only met, but nourished. My hope for this project is that it will inspire new experiences and discoveries for those who would have only found excuses before. You can wear sparkly tights in the desert- they act as a great base layer.