When we know we've got a crowd to feed, this yellow curry is one of our go-to recipes.
Word To The Wise
Sign up to experience your biggest adventure at an REI Co-Op Outessa Summit this summer. Spend time with other strong women in the field – professional athletes, REI guides, and us to share expertise and enduring passion.
Popular
Recipes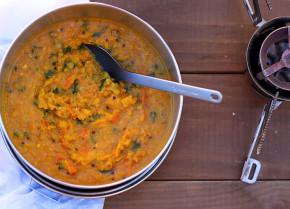 Red Lentil Sweet Potato Dal. Dehydrated for backpacking.
Foolproof and hearty Dutch Oven Stuffed Peppers.