For Christmas, I got a beautiful cookbook from Aimee called "Jerusalem, A Cookbook" by Yotam Ottolenghi and Sami Tamimi. It's a really rich book not only filled with many recipes, but lots of interesting content about culture and the origin of the foods found in Jerusalem. The photography of the food and places alone is worth a browse – giving you a sense of the sights, sounds and smells one might encounter while wandering through the city.
With a butternut squash sitting on my counter that had yet to find a purpose, the Butternut Squash Tahini spread recipe caught my attention. I was also on the hunt for a snack to bring along for a quick weekend camping trip and this seemed to fit the bill.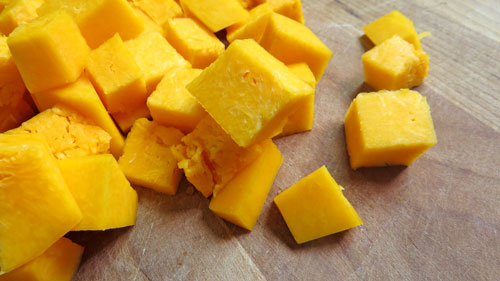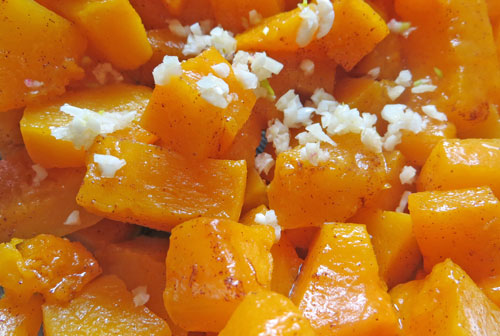 I cut off the skin of the squash, cubed it and threw it into a foil packet along with some olive oil, salt and cinnamon per the recipe. An alternative for cooking the squash could be to half the squash, wrap it in foil and throw it into the campfire if you are doing it all at camp. Once the squash is cooked – it's simply a matter of combining all remaining ingredients in a bowl and mashing it together with a fork.
The result – a mix of sweet, savory, creamy flavors that keep your taste buds guessing. I was really impressed and honestly surprised by it – I half expected not to like it because I typically find butternut squash too sweet. This wasn't the case. It's a hearty snack best served with pita chips or bread and a fresh salad.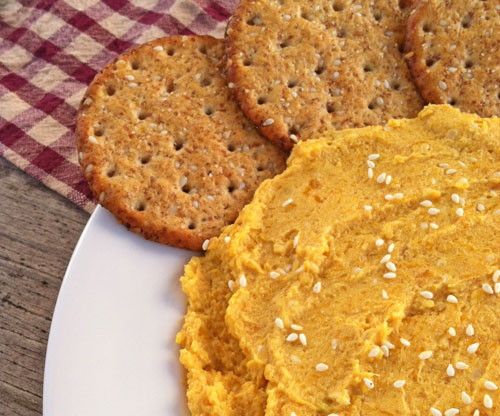 Butternut Squash Tahini Spread
Prep Time / Cook Time
/
Activity Guide
Car Camping, Day Trip, Picnic
Ingredients
1 butternut squash, peeled and cubed
3 tablespoons olive oil
1 teaspoon ground cinnamon
5 tablespoons tahini paste
1/2 cup Greek yogurt
2 garlic cloves, chopped
1 teaspoon mix of black and white sesame seeds
1 1/2 teaspoon date or maple syrup
2 tablespoons cilantro, chopped (optional)
Salt
Tools
Cutting board
Foil
Fork
Knife
Large bowl
Spoon
Method
Place the cubed squash in a foil packet and add olive oil and 1/2 teaspoon of salt. Gently mix and close foil packet. Put in campfire or on top of the grate over very hot coals. If at home – place in oven at 400˚F for about 1 hour.
Once squash cooked, carefully open foil packet – taking care not to get burned from any steam escaping from the foil packet. Put squash in large bowl and set aside to cool off.
Add tahini, yogurt and garlic to squash and mash together until all ingredients are blended and mixture is smooth. If you are doing this at home, you can also use a food processor for this step.
Spread Butternut Tahini mixture in a wavy pattern on a plate plate and sprinkle with sesame seeds, drizzle syrup and garnish with cilantro.