A couple of weeks ago we camped at Leo Carillo State Beach with my sister-in-law and her family. They have three kids who are 7, 9 and 11. We've been camping with our kids plenty of times before, but this trip was the best one yet. I wrote a while back about camping with toddlers, and a reader commented, adding to my list of tips with the suggestion of camping with other kids, preferably slightly older. Wow, was he right! The kids had so much fun with their cousins. We didn't want to go home after our fourth day of camping.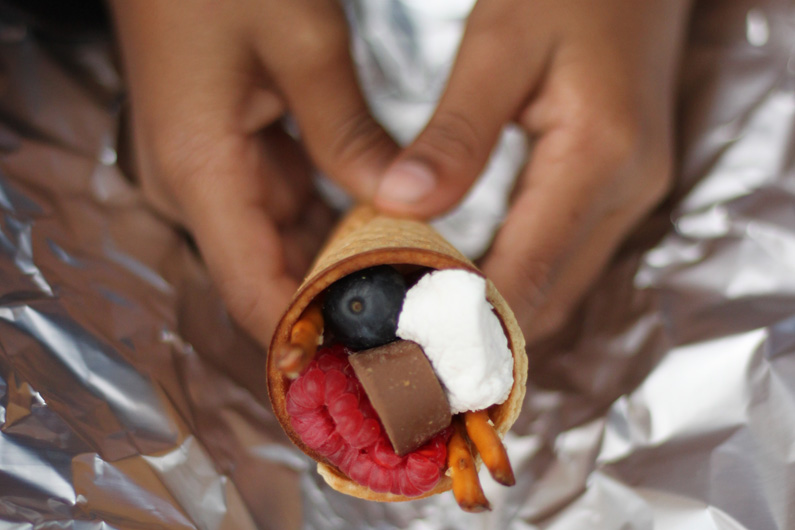 We kept the food really simple because when you have five picky kids, a vegan, and a meat and potatoes kind of guy, nobody can agree on anything. The one thing everyone can agree on is dessert! These Campfire Cones were a hit.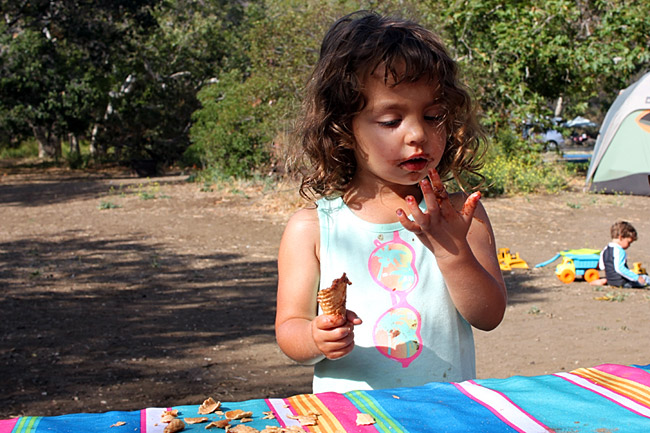 The idea is to take an ice cream cone and fill it with different things like marshmallows, fruit, and chocolate. Then wrap the filled cone in foil and toss it in the campfire until everything is hot and melted. You kind of can't go wrong.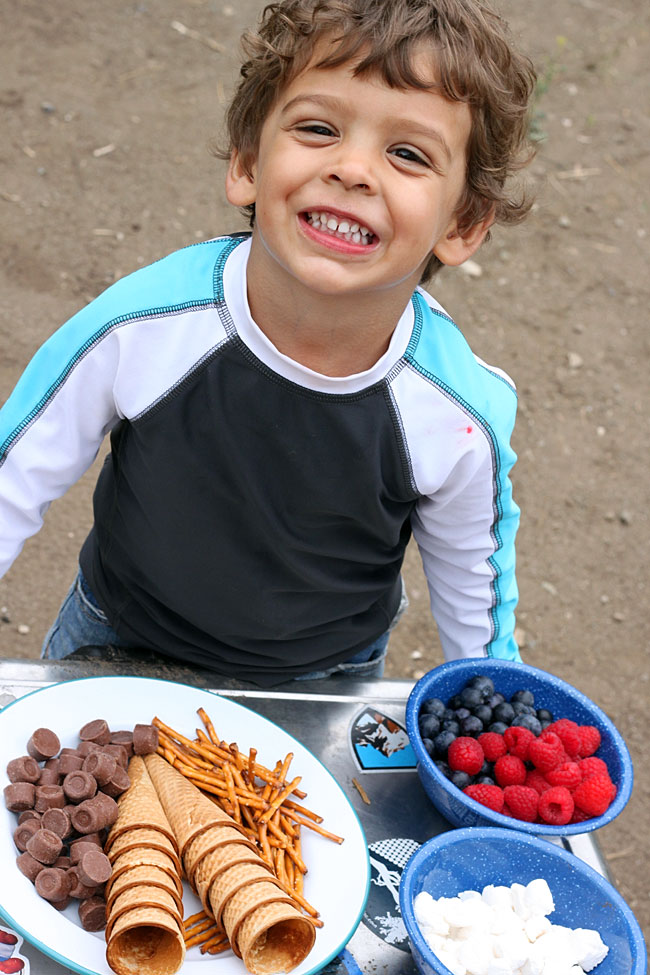 Campfire Cones
Prep Time / Cook Time
/
Activity Guide
Car Camping
Ingredients
sugar ice cream cones
mini marshmallows
chocolate chips or other small chocolate candies
other optional fillings such as fruit, pretzels, peanut butter, and chopped nuts
Method
Fill each sugar cone with mini marshmallows and chocolates, along with any other ingredients you like, such as fruit, nuts, or pretzels. Make sure to layer ingredients evenly, so that you get a little bit of everything in each bite.
Wrap each cone in foil and place either directly in the campfire or on a grate over a campfire. Watch it closely so that the cone doesn't burn, but the ingredients inside are heated through.
Unwrap and serve!