My friend Kim recently escaped from the cold in Montreal and came to visit me in sunny Los Angeles. It was the perfect excuse for me to get out to Joshua Tree and show her what an amazing place it is.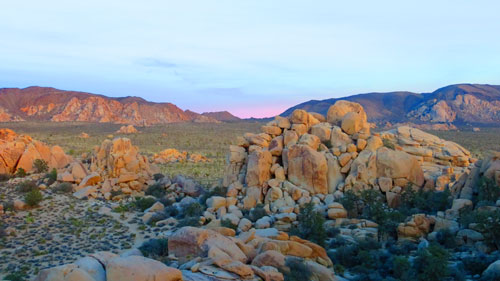 We only stayed for one night, but it was long enough for us to scramble over and squeeze under many boulder piles and explore the desert landscape. She was a willing guinea pig for my first trial of this Campfire Shepherd's Pie recipe. The initial plan was to make it using the pie irons, but this method ultimately failed. Portions were too small and the potatoes didn't crisp up like I imagined they would. Luckily, I had brought some foil and we went to plan B – foil packets!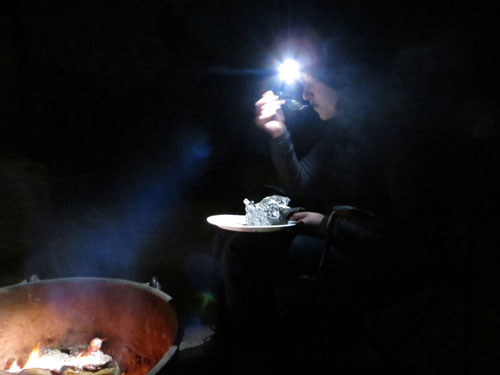 This was a much better vehicle for Campfire Shepherd's Pie. With the larger portion, the ingredients were layered in such a way that it recreated the proper texture of a baked Shepherd's Pie. It was a delicious and comforting meal – perfect for the chilly night that it turned out to be.
The recipe makes 4 foil packets, good for 2 hungry people and assumes that you make the mashed potatoes ahead of time at home.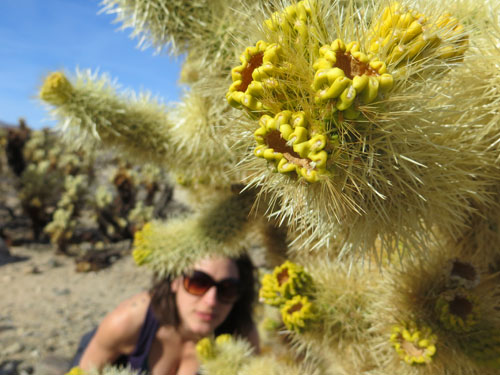 Campfire Shepherd's Pie
Prep Time / Cook Time
/
Activity Guide
Car Camping
Ingredients
1/4 cup onion, chopped
1/2 pound ground beef
8 ounce can of cream corn
8 ounce can of corn
1 package powdered brown gravy
2 russet potatoes, peeled and cut into large pieces
1 tablespoon butter
a splash of milk
1 tablespoon oil
salt and pepper, to taste
ketchup, hot sauce, and cheese for toppings (optional)
Tools
Campfire
Can opener
Cutting board
Foil
Knife
Long tongs
Medium pot
Mixing spoon
Skillet
Stove with simmer control
Vegetable peeler
Method
Cover the potatoes with cold water and bring to a boil. Cook until the potatoes are tender. Drain and mash with a tablespoon of butter and a splash of milk. Season with salt and pepper. Set aside.
While potatoes are cooking, heat up oil in skillet or pot over medium heat. Add chopped onions and cook until they are translucent. Add ground beef to onions and stir to mix evenly. Stirring occasionally, cook beef until it's cooked through. Add canned cream corn, corn and packet of brown gravy to beef and onion mixture and stir well. Lower heat so that mixture gently simmers and is not burning on the bottom. The mixture should eventually thicken up. Add salt and pepper to taste. Once thickened, remove from heat and set aside.
Pull out 4 sheets of foil – about 12 inches long. Make sure you have a flat surface to work on.
Place 1/4 of the mashed potatoes in the center. Use your hands and mold the mash potatoes into a baked potato shape. Make a slit or hole in the middle of the potatoes.
Scoop about 4-5 tablespoons of meat and veggie filling into the center of the potatoes.
Hold the two long edges of foil and bring together in the center above the food. Fold or roll edges down creating a small lip – about 1/2 inch along the entire length of the foil. Make to sure to leave room between the food and the foil.
Seal short edges by folding over the edges a few times – again make sure not to crowd the food inside the packet. Your foil packet should be tightly sealed and stay closed when you handle it.
Place on a bed of coals – preferably 2 inches thick – for about 15 minutes or until your campfire shepherd's pie is nice and hot.