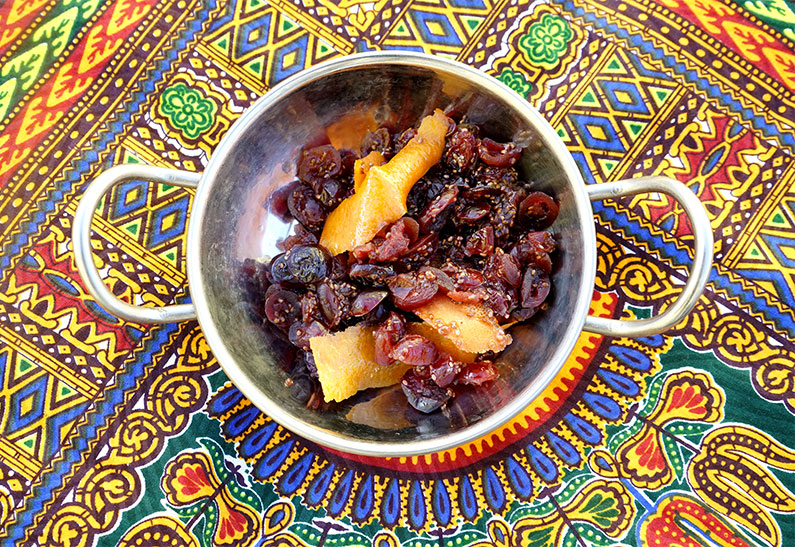 Happy Thanksgiving week! We are enjoying watching the focus of this holiday weekend shift from retail therapy to wilderness therapy with the establishment of REI's #OptOutside campaign taking deeper hold each year.
The celebration of the actual holiday in the outdoors adds to the revival of what truly matters about it- bonding with the people you love.We have heard many stories of Thanksgiving camping trips, and love spending it in our local wild areas ourselves. Even more exciting are the trips venturing deeper into the backcountry. In these cases, it is important to keep the logistics of food simple to allow you plenty of time to reach your destination and enjoy a relaxing time with your loved ones. Keep the meal confined to the essential dishes, and spread out the work among all the guests.
We thought through a few of our must-have dishes and adjusted to make them possible in the backcountry. Cranberry Bourbon Compote is simple and perfect to accompany any other Thanksgiving dishes. It is not as saucy as a standard cranberry sauce, but has the same flavor profile and is lightweight and non-perishable. It is delicious spooned over your other Thanksgiving dishes and would also be a great addition to a breakfast made out of leftovers.
Cranberry Bourbon Compote
Yield
4 servings (about 1 cup total)
Prep Time / Cook Time
/
Activity Guide
Backpacking, Bike Touring
Ingredients
1 cup dried unsweetened cranberries
1 tablespoon sugar
2-4 large strips orange peel
1 1/4 cups water
2 tablespoons bourbon
2 teaspoons chia seeds
Method
Add all ingredients together in a small pot. Stir to combine.
Bring the mixture to a boil over high heat, and then turn to low.
Let simmer for 5-10 minutes, until the cranberries have absorbed most of the liquid and formed a chunky sauce.
Spoon over turkey, potatoes, or rolls, or eat on the side.