We didn't get much winter out here in California, so I thought I would have zero excitement for spring and summer coming. Then I remembered how important those seasons are to a few of my favorite foods.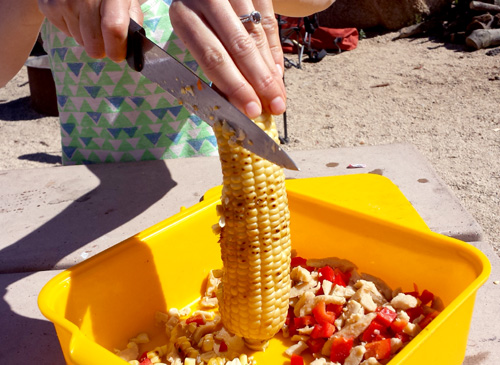 I know that I mention what a seasonal snob I've become for a few things: corn and tomatoes. Even this place that has everything available all year round can't get me delicious corn or tomatoes until it's officially a warm weather month.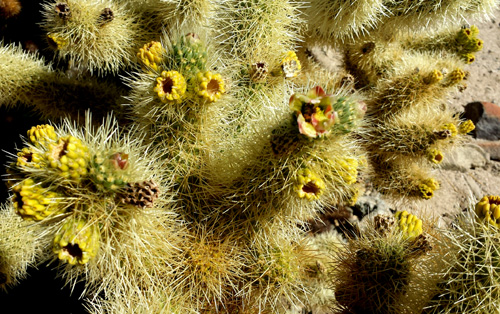 Tomatoes aren't ready yet, but corn is at least at an acceptably sweet level. Especially when eating it off the cob. I saw a version of this salad on Pioneer woman, and thought it would make the perfect camping meal. It could definitely be completely made and jarred up at home, but we wanted campfire grilled corn and chicken, so we made it in joshua tree.
One bite will remind you of all the summer fun you get to have soon!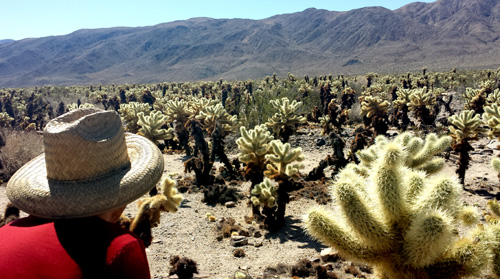 Feels Like Summer Chicken Salad Sandwiches
Prep Time / Cook Time
/
Activity Guide
Car Camping, Picnic
Ingredients
4 tablespoons butter or olive oil (or cooking spray)
1 pound chicken breast
2 ears corn on the cob
1 bell pepper, chopped
1/2 onion, chopped
3 stalks celery, chopped
1/2-1 cup mayo (Vegenaise or Just Mayo brands are not egg-based, so less perishable on hot days outdoors)
Sturdy rolls
Salt and pepper
Tools
Campfire or grill
Cutting board
Foil
Knife
Large bowl
Long tongs
Method
Note- You can easily make these ahead of time at home
Slather shucked corn with butter or oil, salt, and pepper, and wrap it in foil. Grill corn until tender, and maybe a little brown in some sections.
Meanwhile, grill chicken until tender, juicy, and cooked through. Season with salt and pepper while cooking.
Set both items aside to cool. When cool enough to handle, chop corn kernels off the cob, and cut chicken into strips.
In a big bowl, combine chopped fresh bell pepper, celery, corn, chicken, and onion with 1/2 cup of mayo to start. Stir to fully coat. Add more mayo if you prefer.
Season with more salt and pepper if needed.
Dig a small well out if each roll and fill with a heaping scoop of chicken salad. Top with any other sandwich fixins you like.