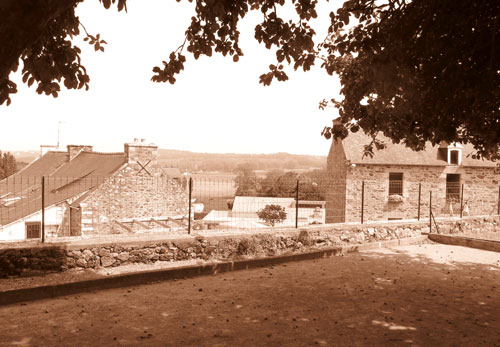 This year for my birthday, I decided to celebrate big by cycling in France for a month. I created my own little "tour de france" and explored the Eastern area bordering Switzerland and Germany, jumped over to the Atlantic coast in Brittany, and finished off in style with a week in Paris.
Although France is well known for it's culinary prowess, I did not do a lot of fine dining. What I did do a lot of is picnicking. French people LOVE to picnic! It seems like every meal is taken outdoors at a park in the summer time. The sun doesn't set until after 10pm so the picnics go until late in the evening in basically in any public place that is open – in local parks, on the steps of Sacré Coeur in Monmartre, next to the Eiffel tower, in the Jardin des Tuilleries etc…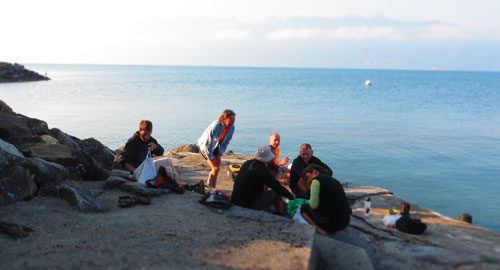 What surprised me was how casual the gatherings were. Maybe it's just me, but when I plan a picnic, I usually try to make it a little fancy and do a lot of food prep ahead of time. In France, there's no big coordination or preparation. People just pack a bunch of seemingly random things and show up. Once on location, everyone takes everything out and it's potluck style. There's much more emphasis on the social aspect than who brought or made what food.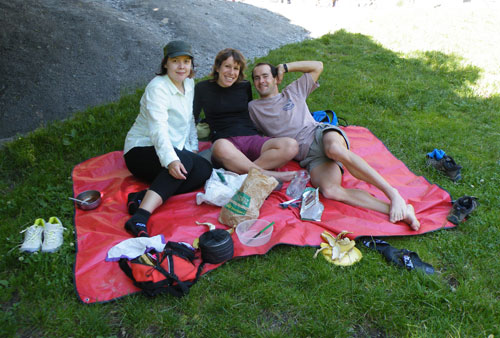 A big difference between French and American picnics is that the French like to eat in courses. Even for a casual picnic there will be an appetizer, main course and dessert. And there is always dessert!
I've created a list of the things that I most often enjoyed while picnicking in France. Most of the items listed seem basic, but really focus on the quality and freshness of the items you are bringing. Get seasonal fruits and vegetables, spend a little more for that artisanal cheese and bread, and most importantly, surround yourself by great company. Happy picnicking!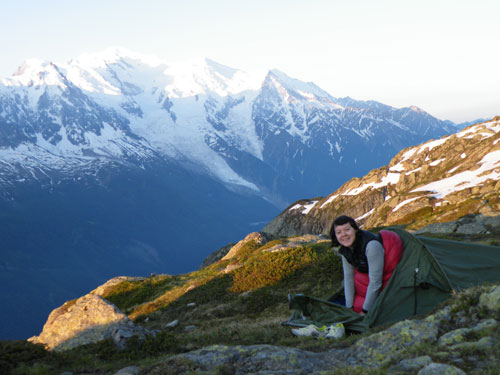 French Picnic Essentials
Prep Time / Cook Time
/
Activity Guide
Day Trip, Picnic
Ingredients
Baguette
Couple different kinds of cheeses – goat, raw milk, cow milk, aged
Fresh fruit – cantaloupe, apples, tomatoes
Fresh vegetables – carrots, cabbage, cucumber
Wine and/or Beer
Chocolate
Cookies
Tea and/or Coffee
Tools
Knife
Stove (for tea/coffee- optional)
Small pot (for tea/coffee- optional)
Cup or bowl
Blanket (optional)
Method
Set everything out to share. Enjoy!