We love a good loaf cake recipe. They're not fussy and they can do double duty as breakfast or dessert. Our Double Chocolate Quick Bread and Oatmeal Apple Bread recipes have been staples for us, so when I ended up with a couple of big bags full of lemons from Emily's tree, I thought a lemon loaf cake might be a great addition to our repertoire. This Lemon Blueberry Cake with Apricot Glaze recipe is bright and sunny, perfect for cheering you up on a winter day.
It's pretty gooey with the glaze on top, so if you're going to try to stuff this in your backpack, I'd probably leave the glaze off or bring it on the side. This recipe is adapted from Ina Garten's Lemon Yogurt Cake.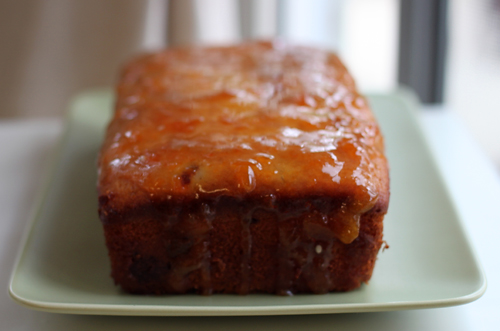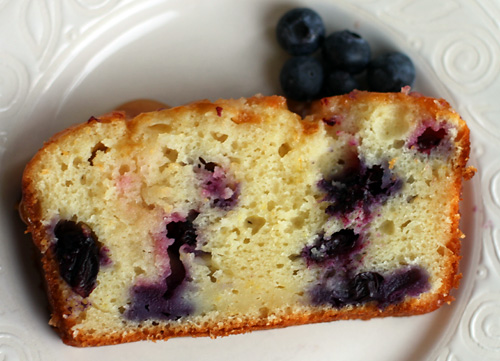 Lemon Blueberry Cake with Apricot Glaze
Prep Time / Cook Time
/
Activity Guide
Car Camping, Picnic
Ingredients
1 1/2 cups all-purpose flour
2 teaspoons baking powder
1/2 teaspoon salt
1 cup plain yogurt
1 1/3 cups sugar, divided
3 eggs
2 teaspoons lemon zest
1/2 teaspoon vanilla extract
1/2 cup canola oil
1 cup blueberries
1/3 cup plus 2 tablespoons freshly squeezed lemon juice
1/4 cup apricot jam
1/2 cup powdered sugar
Tools
Large bowl
Medium bowl
Mixing spoon
Small pot
Whisk
8 1/2 by 4 1/4 by 2 1/2 inch loaf pan
Sheet pan
Baking rack
Toothpick
Method
For the cake:
Preheat the oven to 350° F. Grease and flour a 8 1/2 by 4 1/4 by 2 1/2 inch loaf pan.
Combine flour, baking powder, and salt in a medium bowl.
In a separate large bowl, whisk together yogurt, 1 cup of the sugar, eggs, lemon zest and vanilla. Add the dry ingredients to the wet ingredients. Fold until the dry ingredients are incorporated, then fold in the blueberries. Pour the batter into the prepared pan and bake for 50-60 minutes or until a toothpick inserted in the center of the loaf comes out clean.
Cool the cake for about 10 minutes. Place a baking rack over a sheet pan and carefully remove the cake from the pan.
Meanwhile, heat 1/3 cup lemon juice with the remaining 1/3 cup sugar in a small saucepan. When the sugar dissolves, remove the pan from heat.
Poke holes in the cake with a toothpick and pour the lemon sugar mixture over the top of the cake. Allow to cool completely.
For the glaze:
In a small saucepan, combine the apricot jam and remaining 2 tablespoons lemon juice. Warm over low heat and then whisk in the powdered sugar. Pour the glaze over the cooled cake.