People who work for schools have the life. Wes has been on summer break for a few weeks, and has spent many days hiking and climbing in Joshua Tree, the San Bernardino National Forest, and Red Rock State Park. Lucky for all of us, we've been able to send him on assignment to do some serious recipe testing.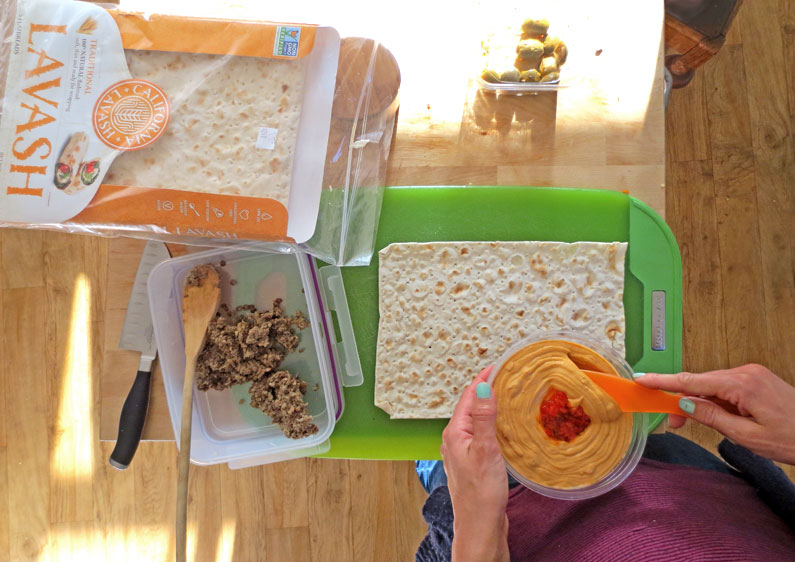 This Lentil Wrap recipe was one of the biggest hits so far. He had to share two of his three wraps with friends. It is easy to make these at home, and they are perfect for a day trip, even away from a cooler.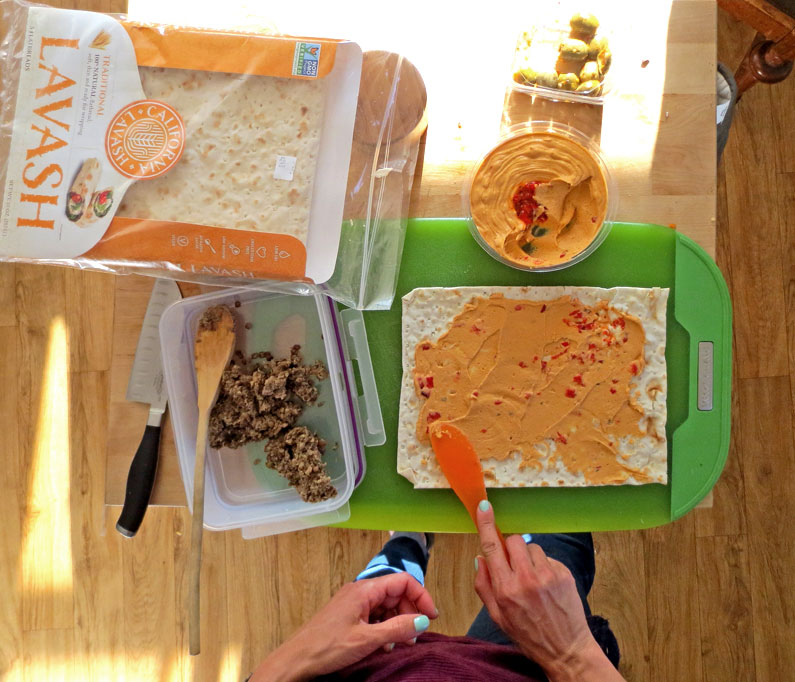 All of the ingredients I used here were store-bought and ready to go, so it was more assembly than anything. It's nice to have a few easy options that are quick to create so you can pack up and get out there! Have fun!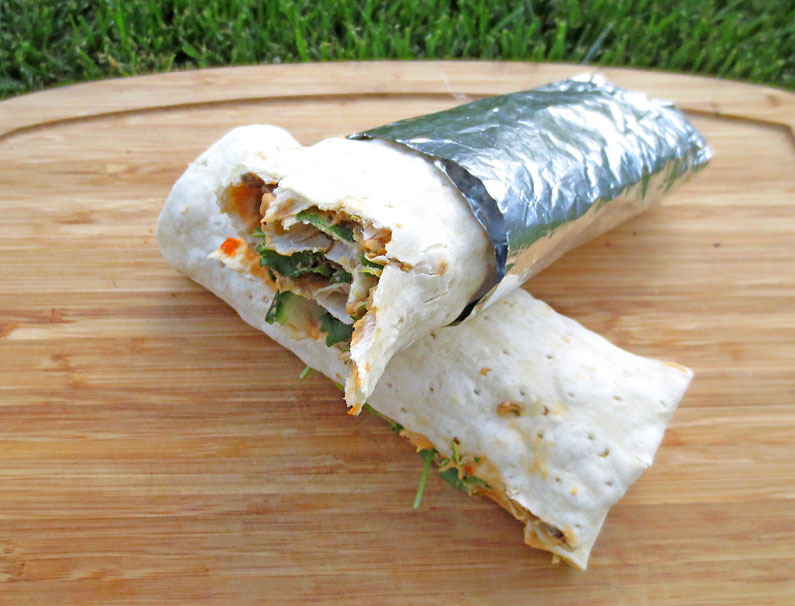 Lentil Wraps
Prep Time / Cook Time
/
Activity Guide
Car Camping, Day Trip
Ingredients
8 ounce container hummus
4 cups cooked lentils (we used beluga)
4 cups baby arugula
1 cup chopped olives
4 sheets lavash bread (or tortillas)
Tools
Cutting board
Foil
Knife
Spreader
Method
Spread an even layer of hummus across one piece of lavash, leaving about an inch margin on all four sides.
Spread 1/4 of the lentils over the hummus.
Sprinkle 1/4 of the olives onto the lentils. Then add an even layer of arugula.
Fold over the bottom end of the lavash about 2 inches up. Then roll the rest of it from one side to the other, leaving the top open. (If you haven't over-filled it, you could fold over the top end as well, but I always put too much filling in for this)
Bring this Creamy Spicy Tahini Sauce to dip it in.