I am not the master baker of this group. We all know that title belongs to Aimee. But I've been backpacking a lot lately, and baked goods seem to be the best thing to eat on the first morning of the trip. So not only have I been baking, but I've been vegan baking! I've always thought vegan baking was the worst thing on earth, but my husband is vegan so I'm often without your typical dairy ingredients. Most vegan recipes call for ground flax seeds for an egg relacement, but I've thrown that idea out after discovering how wonderful chia seeds work for this task.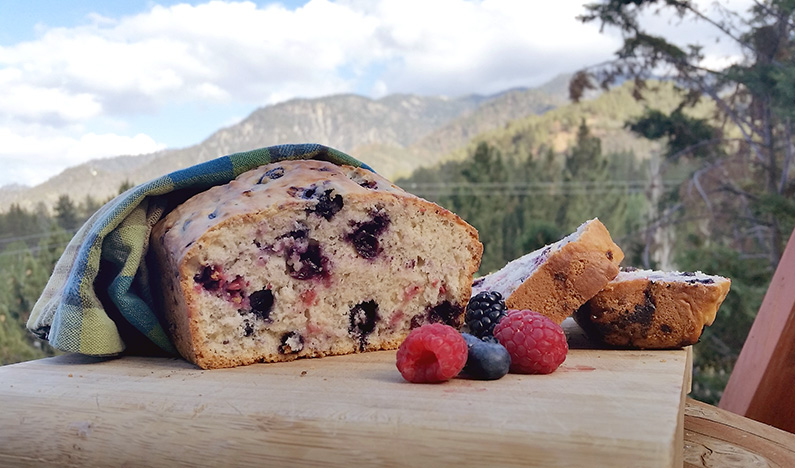 No grinding necessary, just throw a tablespoon of whole chia seeds into 3 tablespoons of water, and you have a perfect egg. Maybe even better than an egg. All of my baked goods (mostly quick breads) have been coming out more moist than anything I've ever made.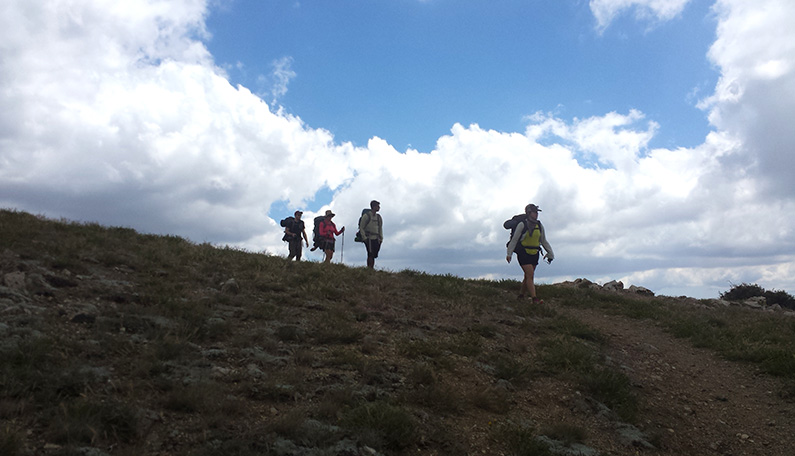 All three of us dirty girls grabbed our families and went on a beautiful weekend trip to Sheep Camp in the Chumash Wilderness last week for Mai-yan and my joint birthday party. We ate this mountain berry bread for breakfast before heading out.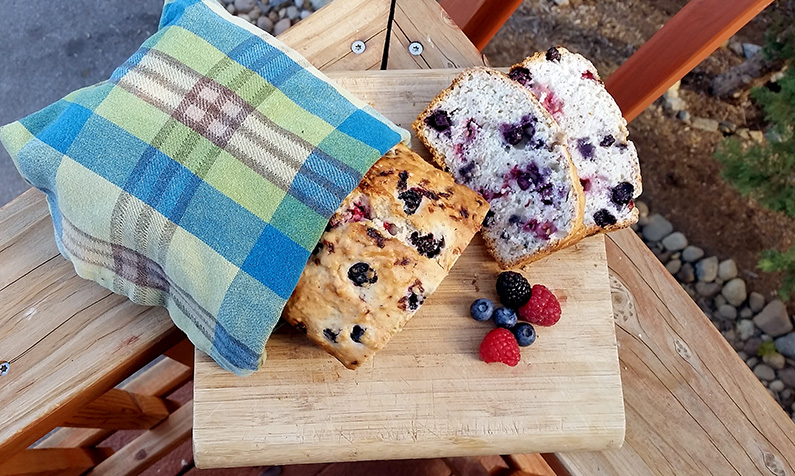 Aimee's parents live close to the trailhead in Pine Mountain Club, so I headed up there a day early to prep my food and take advantage of their new jacuzzi! I baked this bread up there, and so I had to adjust the recipe a bit for high altitude. I found this chart to be very helpful, and the bread came out perfect. The posted recipe is the standard, low altitude recipe. Follow the chart in the link above to adjust based on where you are baking.
Model girls of Dirty Gourmet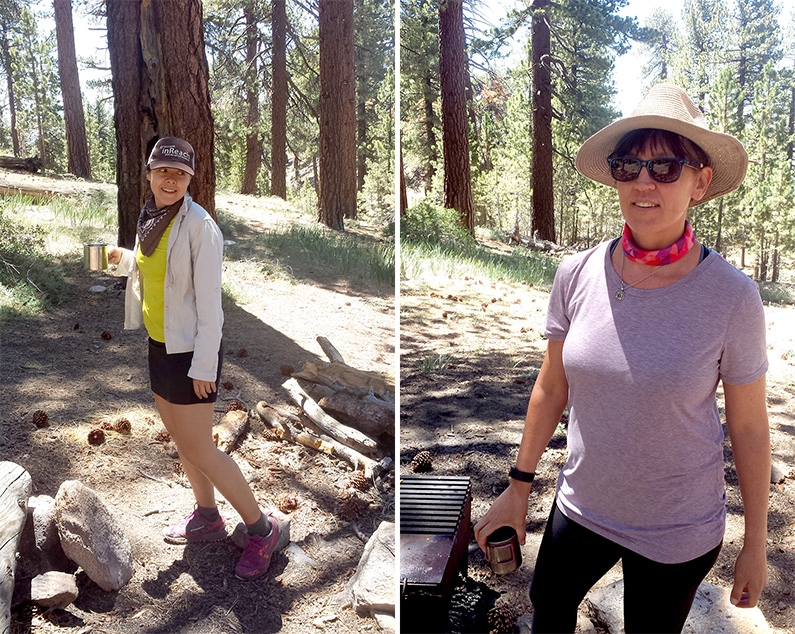 Mountain Berry Bread
Prep Time / Cook Time
/
Activity Guide
Backpacking, Day Trip
Ingredients
1 cup sugar
1/2 cup butter, softened
2 tablespoons chia seeds
6 tablespoons water
1 cup almond milk
2 cups flour
2 teaspoons baking powder
1/2 teaspoon salt
1 cup fresh blueberries
1 cup fresh blackberries
1 cup fresh raspberries
Tools
Large bowl
Measuring cups
Measuring spoons
Medium bowl
Rubber spatula
Small bowl
Mixer
Method
Preheat oven to 350 degrees (or 335 degrees above 3000 ft)
In a small bowl, mix chia seeds and water together. Set aside for about 5 minutes, until it becomes jelly-like.
In a large bowl, cream together butter and sugar. Add chia mixture and milk.
In a medium bowl, sift together flour, baking powder, and salt.
Add dry ingredients to the wet, and mix until just combined.
Carefully fold in berries (although it's fine if they break up a bit).
Bake for 55-75 minutes, until brown on top and a butter knife comes out clean.