At REI, where I work, we wear name tags with our favorite outdoor place listed on them. Mine says "Joshua Tree National Park." For the past ten years, I have spent the majority of my days off in the park camping, climbing, hiking, and meditating. There is a quiet there that I haven't experienced in many other places. Not even the trickle of a running stream, like when I'm backpacking in the mountains. We can usually find a place to be almost completely alone, and do exactly what we want to do, whether it is active or passive. But not lately.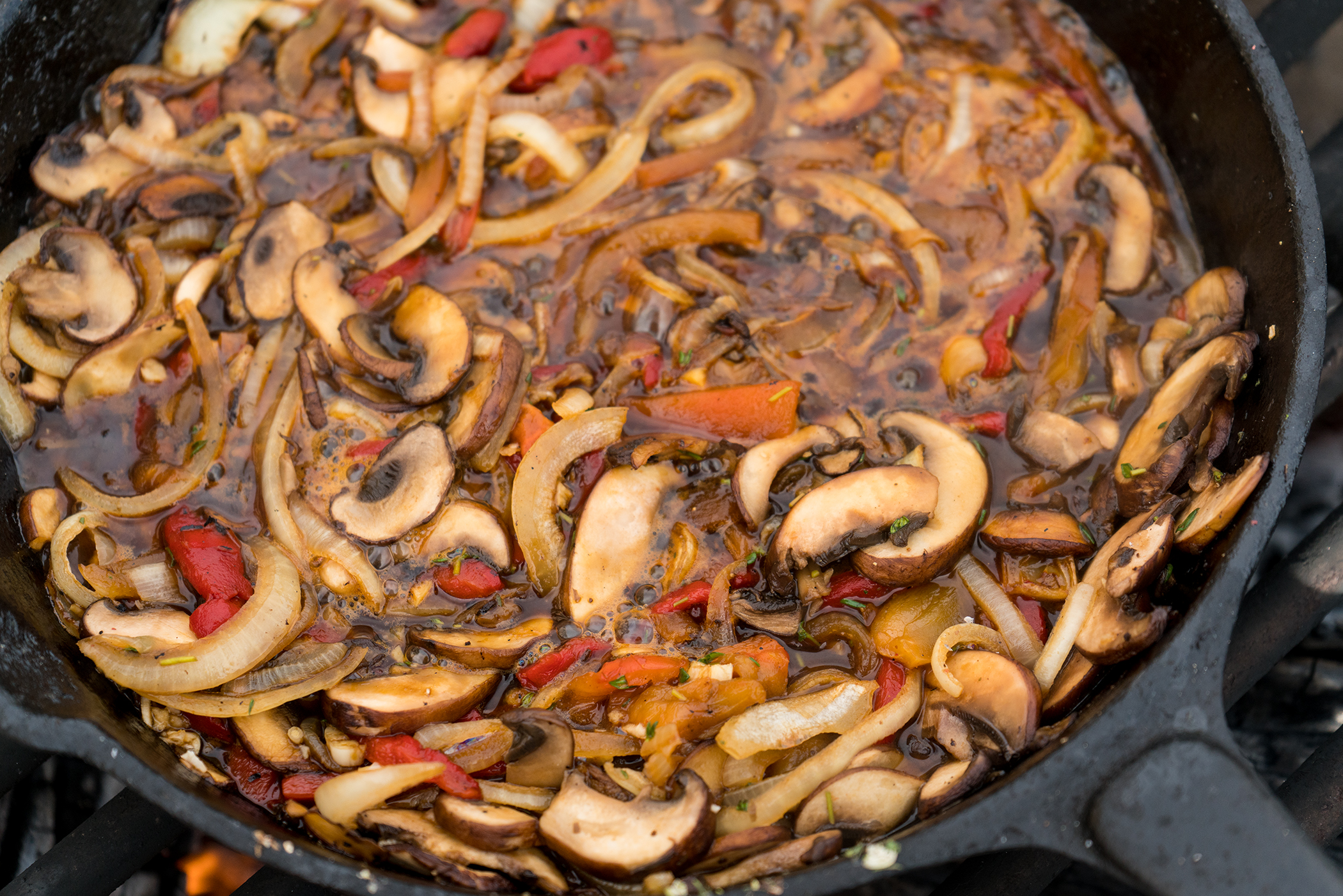 After the successful National Parks Centennial campaign in 2016 and California's recent escape from the drought, Joshua Tree has been overrun by people coming out to experience what I have been enjoying. My goal in life is to get more people outdoors so they understand the importance of nature and take a stand to protect it with me. But success means that a lot of those people are novices and don't know how to lessen their impact yet. It also means they are coming out and finding the places I have basically claimed as my own. I find myself feeling selfish and wanting them to go back home.
This attitude is very common among outdoorspeople. Most of us have been going out there to find seclusion and ourselves for a long time. We all want others to experience this, in theory, but not in the same place we're doing it. Wes and I had this discussion as we slowly trolled through the first-come, first-serve campgrounds looking for a place to sleep. It is often hard to find a site, but it was ridiculous this time. And the worst part of it was that some of the people we spoke to were actually quite rude. We witnessed arguments, park rangers regulating improper parking, wildflower crushing, and frowny faces. Camping is supposed to bring out good vibes and connection! What was this all about? Don't these people know the rules??


We ended up backcountry camping, which is an option most people don't know about (or maybe aren't comfortable with), and it was one of the most relaxing nights we've had in the park. Sunset fading to a full moon, quiet, and our own personal field of untrampled wildflowers. We cooked these hearty mushroom french dip sandwiches, adapted from this recipe, on the grill at a day use area before heading out so we didn't have to carry much with us (since we didn't even bring real packs).
When more people want to spend time outdoors, the need to protect more places for all of us to fit in will increase. This is a good thing! But let's all do our best to communicate the important outdoor ethics that we know, and learn the ones that we don't so we can keep these places wild. They belong to us all.
Mushroom French Dip Sandwiches
Yield
2 large sandwiches, or 4 small
Prep Time / Cook Time
/
Activity Guide
Bike Touring, Car Camping
Ingredients
1 pint baby bella or button mushrooms, sliced
1 medium onion, sliced
1 roasted red pepper, sliced
2 cloves garlic, minced
1 tablespoon olive oil
2-4 sturdy rolls
2-4 slices swiss cheese
Condiments such as mustard, horseradish sauce, or mayo
For the jus
1 cup vegetable broth (or equivalent with bouillon)
2 tablespoons soy sauce
2 tablespoons (vegan optional) Worcestershire sauce
1/2 teaspoon liquid smoke
1 teaspoon fresh thyme, chopped
1 teaspoon ground black pepper
Tools
Campfire or grill
Cast iron skillet
Cutting board
Jar
Knife
Mixing spoon
Small bowl
Method
At Home
In a jar, measure out all the jus ingredients. Pack immediately so you don't forget it. If you're using bouillon plus water, these can still be put into the jar together with the other ingredients.
At Camp
Build a campfire or start your coals for the grill, and get some glowing embers.
Place your cast iron skillet on the grate over medium-high heat, and add the oil.
Once the oil is hot, add your sliced onions, and grill until softened and beginning to brown, stirring occasionally, about 5 minutes.
Add mushrooms and continue to grill until softened and starting to brown as well, another 5 minutes.
Add roasted pepper slices and chopped garlic, and cook until heated through, about 2 minutes.
Pour the jar of jus over the vegetables, and cook until the liquid has reduced by half.
Meanwhile, slice rolls in half, and grill directly on the grate until the inside is toasted. Place a slice of cheese on each while hot to start it melting. Slather other side with desired condiments.
Remove the skillet of vegetables from the grate, and pour the liquid into a small bowl for dipping. *If you forgot a bowl, you can always pour it back into the original jar. 
Scoop a good helping of the mushroom mixture onto the rolls.
Dip each bite into the jus.