We're not done sharing our wedding recipes just yet! And by the way, you should check out the website of our amazing photographer, Hilary Walker. She made our wedding look just how it felt. For our cocktail hour, I wanted quick and easy appetizers that wouldn't fill people up, but would keep them from whining since we were cooking the sausages during this time. As I was planning and stalking other peoples' weddings, I couldn't believe that people would feed their guests things like burgers and fries during cocktail hour, and then do a whole steak dinner an hour later!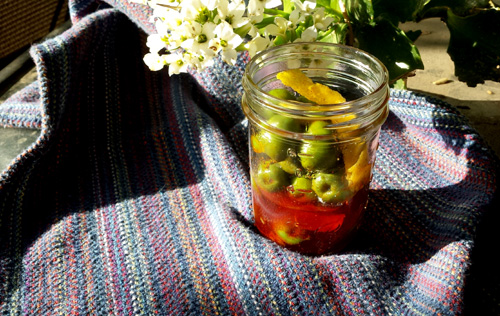 We went to our favorite shop, The Cheese Cave, and got plenty of cheese (they recommended 7 lbs, so I got 11) to go with Aimee's amazing Hazelnut Raisin Crisps. We found really great castelvetrano olives, and I wanted to do something a little more interesting to them than just put them out plain.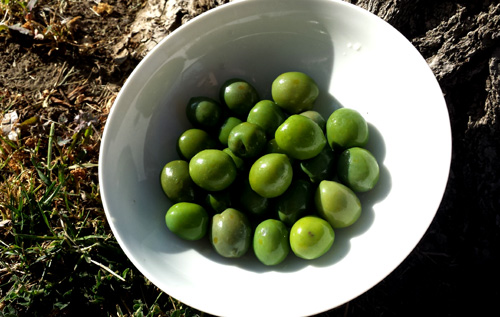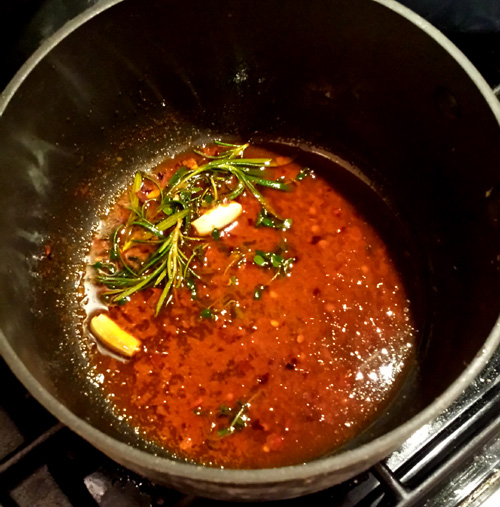 We'd been to a little tapas restaurant near us that makes excellent paprika olives, so we just made up a sauce recipe similar to what we had there. It turned out perfect without requiring too much effort. This recipe would be perfect on a day trip or picnic, and easy to make for a glamping party. I call castelvetranos "the gateway olive," because they are buttery and salty, rather than the typical briny taste. See if you like them, even if you don't think you like olives.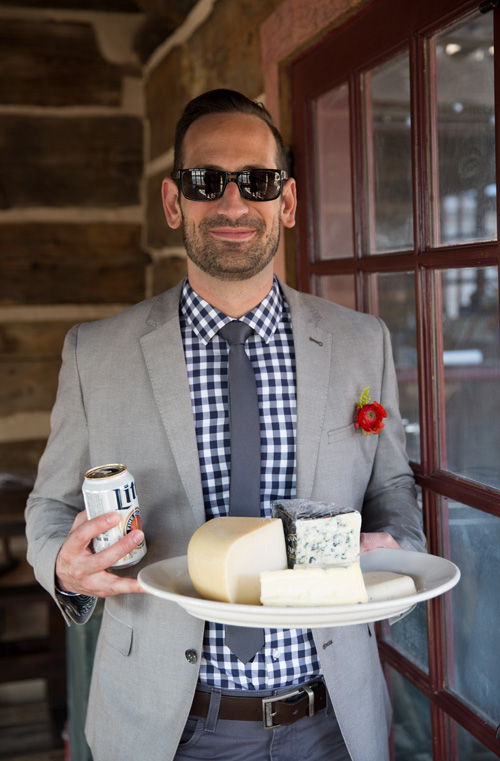 Olives in Paprika Sauce
Prep Time / Cook Time
/
Activity Guide
Car Camping, Day Trip, Picnic
Ingredients
8 ounces firm olives, such as castelvetrano or picholine
1/4 cup olive oil
1/4 cup paprika
zest of one lemon, in strips
2 cloves garlic, crushed
1/2 teaspoon chile flakes
2 sprigs rosemary
2 sprigs thyme
salt and pepper, to taste
Tools
Small pot
Stove with simmer control
Vegetable peeler or paring knife
Bowl or jar
Method
Note: You can easily make these ahead of time at home
In a small pot, combine all ingredients except olives. Cook over low heat, stirring to combine paprika into oil, and let simmer for about ten minutes, infusing the oil with all the flavors.
Pour sauce over olives while the sauce is still warm and cover. Let sit for at least fifteen minutes to allow olives to meld with the sauce and soak up flavor as well.
Serve warm or cool, with crackers and good cheese, and anything else fancy you like.