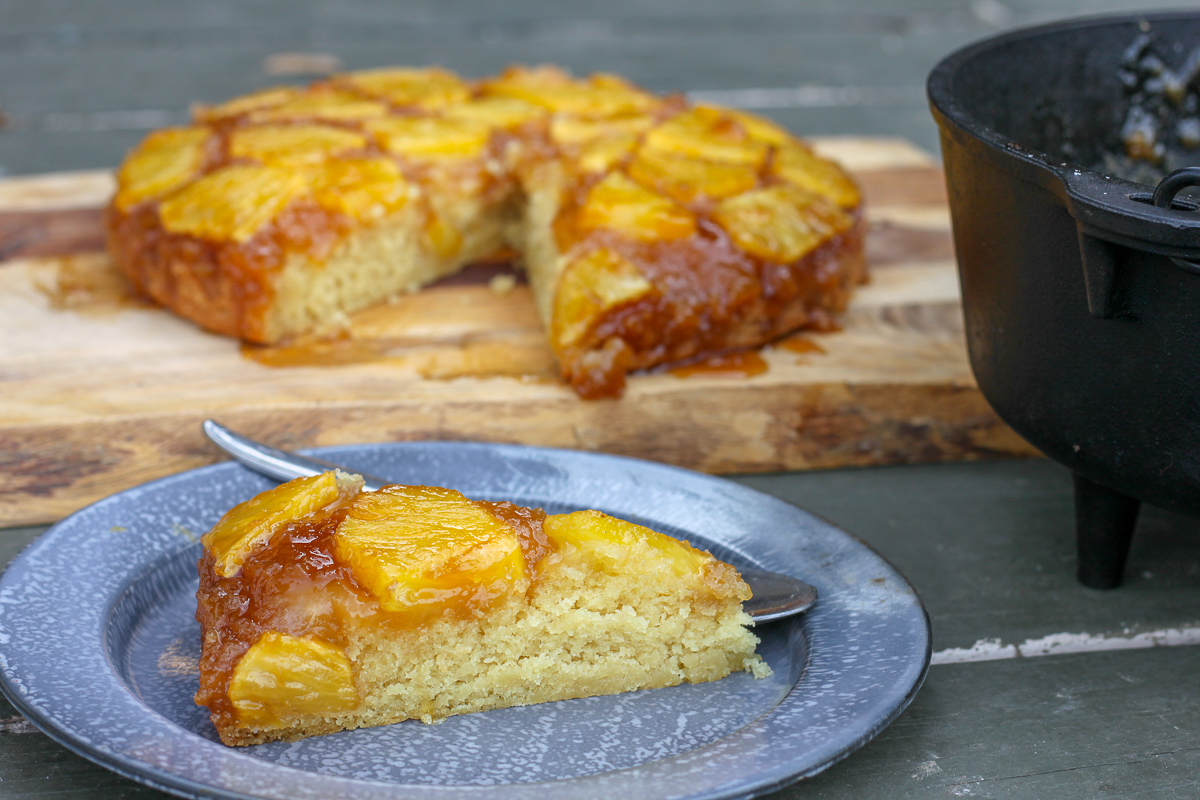 In case you haven't heard, we've got a cookbook due out this spring, and it is now available to pre-order!
The book, Dirty Gourmet: Food for Your Outdoor Adventures, is chock full of recipes and tips for cooking for all of your outdoor adventures, whether that means a five-day backpacking trip through Sequoia National Park, a large family "glampout" at a fancy beach camping resort, or just a quick impulse picnic in your local public lands. We will teach you about important considerations for adapting your food to your trip so that you can execute delicious meals without getting stuck dragging a super heavy backpack or becoming a slave to your camp kitchen.
The year's first winter storm in California is finally upon us, and it's getting us excited about plans to host some wildflower-filled events to celebrate the book's launch. We will keep you posted on dates and locations soon!
Until then, we're back in our camp kitchens creating more recipes to share with you starting with a twist on a classic (one of our favorite things to do). Pineapple Coconut Upside Down Cake is conveniently vegan, making it a bit healthier and easier to execute at your next winter campfire.
Drape blankets across all your camp chairs and grab a Vanilla Cider Cocktail to accompany gazing at the Pleides and Orion.
Pineapple Coconut Upside Down Cake
Prep Time / Cook Time
/
Activity Guide
Car Camping
Ingredients
1/3 medium pineapple
1/2 cup coconut oil, divided
3/4 cup brown sugar
1 3/4 cup flour
3/4 cup sugar
1 teaspoon baking powder
1/2 teaspoon baking soda
1/2 teaspoon salt
1 1/2 cups coconut milk (1 13.5 ounce can)
2 teaspoons lemon juice
1 teaspoon vanilla extract
Tools
Campfire
Can opener
Cutting board
Knife
Large bowl
Measuring cups
Measuring spoons
Medium bowl
Mixing spoon
10-inch dutch oven
Dutch oven liner or parchment paper (optional)
Method
For the topping:
Peel and core the pineapple. Cut pineapple crosswise into 1/4 inch pieces or rounds.
If desired, line the dutch oven with a dutch oven liner or parchment paper. Alternatively, you can grease the dutch oven with a little of the coconut oil.
Place the dutch oven on a grate set over a campfire. Melt 1/4 cup of the coconut oil in the bottom of the dutch oven. Sprinkle the brown sugar over the coconut oil and arrange the pineapple slices over the brown sugar. Remove the dutch oven from the heat and set aside while you make the cake batter.
For the cake:
Stir together the flour, sugar, baking powder, baking soda, and salt in a large bowl.
In a separate bowl, combine the coconut milk, lemon juice, coconut oil, and vanilla. If your coconut oil is solid, melt it before mixing it into the coconut oil.
Add the coconut milk mixture to the flour mixture and stir to combine. Don't overmix, just make sure everything's incorporated.
Scrape the batter into the dutch oven, on top of the pineapple topping. Cover the dutch oven with its lid.
Adjust your fire so that you have room to place the entire dutch oven next to the fire on a level surface.
Place dutch oven on top of about 7 coals and arrange 14 coals on the lid.
Bake for about 15 minutes, and then peek to make sure nothing is burning. Adjust the fire and coals as needed to ensure nothing burns.
After about 15 minutes, rotate dutch oven 180˚. Also rotate the lid  ¼ turn independently of the dutch oven body to redistribute heat from the lid. If your fire is getting too hot, move the dutch oven further away from the flame to avoid burning the sides of the cake.
Bake for about 15 minutes more, or until a toothpick or knife inserted into the cake comes out clean. This may take more or less time depending on the heat of your fire.
When the cake is cooked through, remove it from the fire and allow it to cool slightly. If desired, carefully invert it onto a large plate or cutting board. Serve warm or at room temperature.