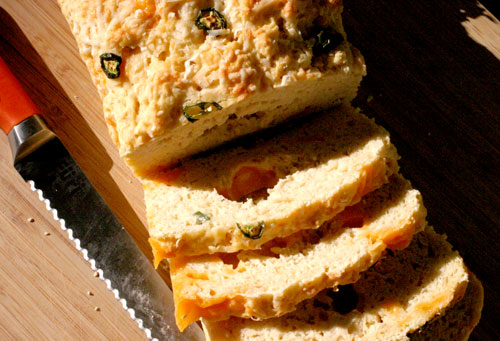 We received a reader question last week that we wanted to answer thoroughly for anyone else out being adventurous while there's still some warmth to enjoy.
Here is the question:
Dirty Gourmet,
We need help with breakfast for hiking 14ers. We usually camp out at the trailhead the night before and get up at 4am to avoid afternoon storms. We never feel like cooking or eating that early so we end up having a crappy breakfast and regret it later. Any ideas for a fast, easy breakfast with lots of carbs and protein? Even something you prepare ahead of time at home and bring with us would work.
Thanks,
Anne
We totally know the feeling of not being quite ready to eat, definitely not willing to cook, but still realizing we'll pass out in an hour if we don't shove something into our faces. This is true whether you are hiking up a 14,000 foot mountain or just going to work.
The first thing I would like to offer are links to our make-at-home breakfasts posted in the past:
The Chocolate Chip and Coffee Biscotti is the toughest of our breakfasts. It can withstand being stuffed in a pack for as long as it takes you to get hungry. It also is densely packed with carbs, and goes perfectly with the cup of coffee some people always make time for (even at 4am!). Please feel free to experiment with added ingredients, including dried fruit, nuts and seeds.
The other is our Almond Flax Granola. We have tried several flavor combinations, which are all great, but this one is a definite favorite among DG fans. You can't beat freshly baked granola for flavor and texture. The flax seeds in this version have a surprisingly delicious flavor on top of being very healthy. Again, add any fruit or nuts you'd like to make it your own (and then please tell us about it). Homemade granola is great for adding to yogurt or milk on your first morning, but if you break it into large chunks, it will act as a bar that can be carried along with you as well.
Other than these options, here are some early morning breakfasts that we have used in the past to get us through:
Breakfast Wrap: 1 Medium to large flour tortilla, 1 banana, peanut butter. Spread the peanut butter on the tortilla, add the whole (peeled) banana, and roll it up. If you don't like banana, raisins are also delicious. Another version is apple butter, cream cheese, and dried cranberries on a pita.
If you are mainly focused on your first (or only) morning, like Anne, go ahead and bring some perishables. These are small and convenient, and usually easier to convince yourself to eat than something heavy like bagels, pancakes, or oatmeal. These items would fit in a small cooler that can be left behind in the car before starting your trip.
Milk and cereal- Try using milk that is shelf-stable, and so doesn't need refrigeration.
Yogurt, which you can actually make at camp the night before if you're bored or starting every day's journey at 4 am. Backpacker Recipes: Fresh Yogurt on the Trail
Fresh fruit- choose things like peaches, pears or raspberries, that you know you can't have during your trip.
Hard-boiled eggs, which should be made at home and kept in a cooler until morning.
Lastly, I always notice that I want savory in the morning. And so, on top of all of these practical suggestions, I am including a new and savory Dirty Gourmet delight. Quick bread, twisted from this Quick Cheese Bread originally created on A Year in Bread. This is bread that doesn't require yeast to make, so it takes less preparation. It still needs to be baked at home, unless you'll be traveling with your camp oven.
I chose to try my favorite bagel flavor of jalapeno cheese. It was delicious, like a big biscuit, and much lighter and moister than its bagel equivalent. Next time I'll use more jalapeno (I wimped out and only used one), and I'll cut the cheddar cubes smaller so they form even more little cheesy pockets. Its versatile, so make it any flavor you want. And if you're into sweet breakfasts, of course old favorites like banana-cream cheese or chocolate-zucchini would be awesome. The official recipe has an option for bacon onion gruyere, too, which I didn't make yet since it would have required shopping, but I definitely will!
Jalapeno Cheese Quick Bread
Prep Time / Cook Time
/
Activity Guide
Backpacking, Car Camping
Ingredients
3 cups all-purpose flour
1 tablespoon baking powder
1/4 teaspoon cayenne pepper
1 teaspoon salt
1/8 teaspoon black pepper
1 cup parmesan cheese, shredded
1 cup sharp cheddar
1 1/4 cups milk
3 tablespoons butter, melted
1 egg, lightly beaten
3/4 cup sour cream
2 jalapenos, 1 chopped, 1 sliced
Tools
Cutting board
Grater
Knife
Mixing spoon
9x5 inch loaf pan
2 mixing bowls
Method
Preheat oven to 350 degrees. Grease a 9×5 loaf pan.
Cut the cheddar cheese into small, 1/4 inch cubes. They will form pockets of cheese, so the smaller they are, the more little pockets of cheese you'll get.
Mix dry ingredients together in a large bowl. Toss the cheddar and 1/2 cup of paremsan around in the dry ingredients to coat. This will keep the cheese from clumping together and it will be evenly distributed in the batter.
Mix the wet ingredients together in another bowl, and whisk until smooth.
Add the dry ingredients to the wet ingredients (if you do it the other way around, you'll have to wash two bowls), and mix with your hand or a spatula until combined.
Fold in the chopped jalapenos.
Pour the batter into the loaf pan. Sprinkle the top with the reserved parmesan and sliced jalapenos.
Bake for 45-50 minutes, or until a butter knife comes out clean (if you hit a cheese pocket, dip your knife in a new location).
Let cool for about 15 minutes, and then turn out onto a cutting board. Slice, enjoy a warm piece with butter, and cover the rest with foil or in a food storage container for your trip.