I discovered a version of these breads on my very first camping trip with Kismat, probably about 17 years ago(!). We went to Santa Cruz Island with our biology class in college (we weren't even dating at the time). Kismat brought some potato flatbread (called Aloo Paratha) that his mom made, and I was blown away by how delicious they were. He must have been wooing me even then, and it worked. We ate them all weekend long, and they were the only thing I wasn't sick of by the time I got home. To this day I still beg his mom to make them regularly.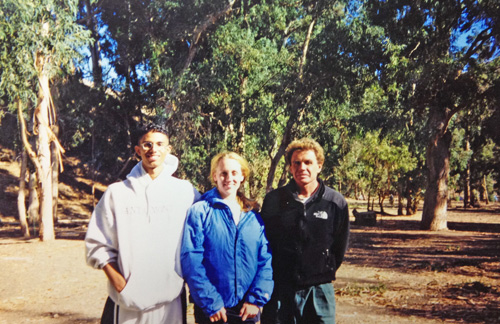 These are great trail food, because they're savory and just different from the normal things I bring with me. When you're eating bars and nuts all day it's so nice to have something different. We brought some on Mai-yan's birthday backpacking trip to the Golden Trout Wilderness and they were gone by the time we reached our first snack stop.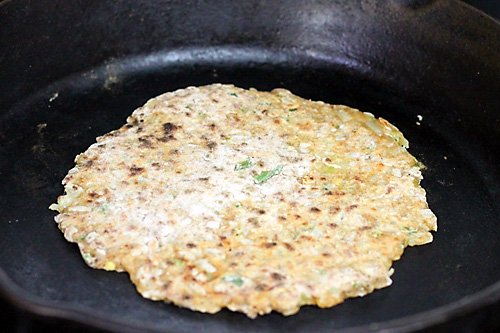 Traditional Aloo Paratha are made from unleavened wheat dough and stuffed with a spicy mashed potato mixture. They're then cooked on a special cast iron skillet and served with butter or some kind of pickle or chutney. While I love them, I find it a little finicky to get them rolled out just right so that none of the stuffing leaks out of the dough. I found another version of them where all the ingredients get mixed into the dough in one of my favorite Indian cookbooks, Neelam Batra's 1000 Indian Recipes. The recipe below is adapted from Neelam Batra's recipe. It's really easy and you can find all the ingredients at a regular supermarket.
I'm suggesting this as a backpacking recipe since it holds up well on the trail, and is really satisfying. Of course if you're making it for backpacking or a hike, you would make these at home and just pack them well for your trip.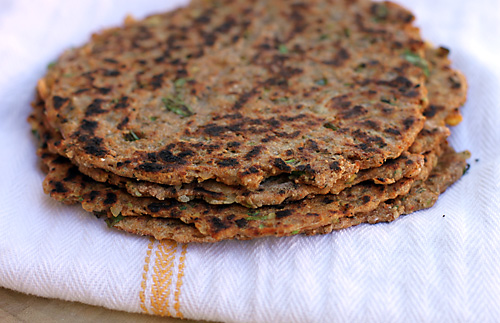 Spicy Potato Flatbreads
Prep Time / Cook Time
/
Activity Guide
Car Camping, Day Trip, Picnic
Ingredients
2 large Russet potatoes
1 cup whole wheat flour, plus extra for rolling
1/4 cup all-purpose flour
1 tablespoon dried mint
1 teaspoon paprika
3/4 teaspoon salt
1/4 teaspoon pepper
2 tablespoons canola oil
1 jalapeno pepper, minced
1 tablespoon fresh ginger, peeled and finely minced
2 tablespoons minced cilantro
1/4-1/3 cup water
Tools
Cast iron skillet
Cutting board
Grater
Knife
Large bowl
Rolling pin
Method
Peel the potatoes and boil them in a pot of salted water. Once tender, remove the potatoes from the heat and drain them. When they're cool enough to handle, grate them.
Thoroughly combine the flours, dried mint, paprika, salt, and pepper in a large bowl. Add the potatoes, canola oil, jalapeno, ginger, cilantro and about 1/4 cup of the water. Mix with your (clean) hands until it all comes together. If it seems dry, add additional water. It should be a semi-firm dough that will hold together when you roll it out.
Lightly oil your hands, and divide the dough into 8 equal pieces. Roll each piece into a ball. On a lightly floured surface, roll each ball into a 6-7 inch circle.
Heat a skillet over medium high heat and cook the breads for a minute or two on each side, or until golden brown dots appear.
Serve hot with butter or if you want to eat them later, wrap the cooled breads tightly in plastic.