It has been a dream of mine since we started Dirty Gourmet to go out into the backcountry, spend the week fishing, and get to cook my fish for dinner while I'm out there. I guess I should get myself a fishing rod and start backpacking near rivers. Lucky for you, though, I have a friend who did just that, and he sent me his recipe.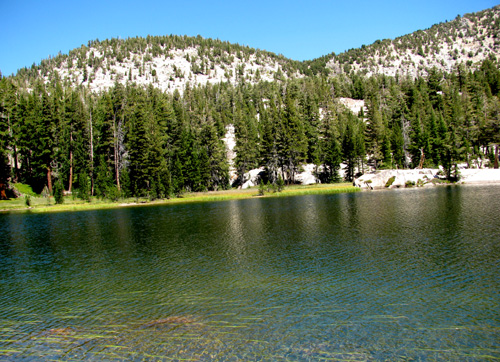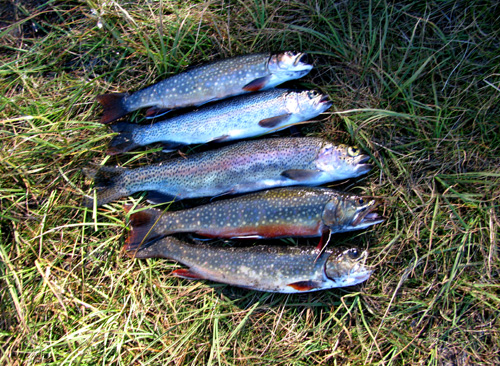 Carl backpacks and fishes in the Sierra every year. He is the reason we went to the Sawtooth Ridge area last year, and I'll be getting his input for our summer trip this year as well. He got lucky while fishing on a trip to Yosemite, and made these delicious looking Trout Tacos while he was out there.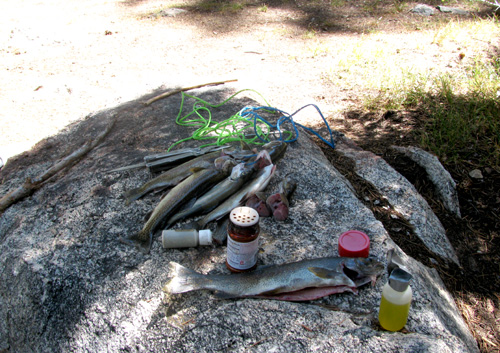 Hopefully by now, you're all getting excited about your summer backpacking trips. If you have any backcountry fishing advice, let us know!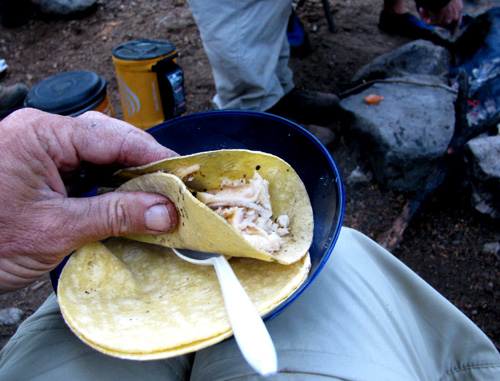 Trout Tacos
Prep Time / Cook Time
/
Activity Guide
Backpacking, Car Camping
Ingredients
1 fresh caught fish
1 tablespoon olive oil
1 teaspoon lemon pepper
1 teaspoon rosemary or oregano
1 teaspoon salt
2 corn tortillas
Any taco toppings you like (hot sauce, cabbage, guacamole)
Tools
Campfire or grill
Foil
Knife
Long stick
Method
Catch & clean the fish.
Season the cavity with seasoned salt or a mixture of lemon pepper, rosemary & oregano.
Rub a few drops of olive oil on skin and fry in a pan or in a foil pouch, or mount on a pointed stick over the fire (put the stick through the mouth and embed the point into the meat at the rear end of the cleaned cavity).
Cook until meat is opaque and flaky.
Warm or toast tortillas over the fire on a Y shaped stick or in pan over the fish.
Strip the meat & skin from the skeleton and place in tortilla. Add whatever you like to top the tacos. We suggest Chunky Mango Guacamole or maybe this Carrot Cayenne Slaw.