If you've been heading for the hills and avoiding the desert all summer, now is the time to get down low again. The Alabama Hills are the foothills of the Eastern Sierra, and Tuttle Creek Campground is a great place to enjoy a weekend of climbing, fall hiking, and relaxing by the creek. Tis the season!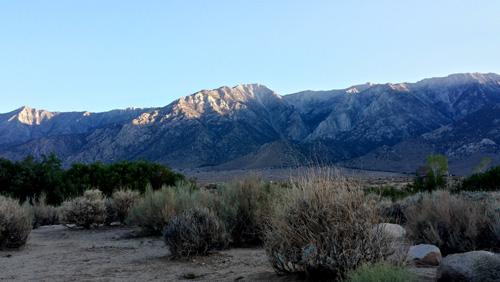 The first time I spent any real time in the Alabama Hills was for the Wild West Run we did in May. I had been to Lone Pine many times, but only in passing on my way up to Langley or Bishop. I'd never thought to hang out down in the desert when the tallest mountains in the west were right there. We stayed at Tuttle Creek Campground, which was also where the start of the race was. Our run was gorgeous, taking us all through the hills and down past the creek. The next day, we spent some time climbing the Shark's Fin, which was a perfect spot to get some outdoor sport leading practice.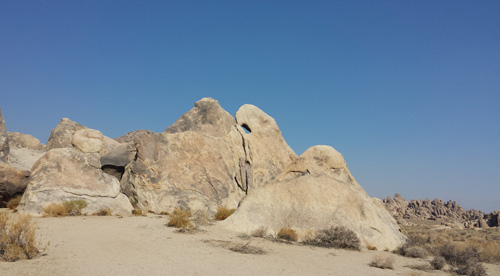 Tuttle Creek Campground is a nice way to get out of town without having to go too far, and you get such a fabulous view of the iconic Eastern Sierra Mountains. As the weather continues to cool, and snow caps the peaks, its only going to be a more perfect time to spend a weekend out here. It would also be a perfect stopover to break up your trip to Bishop or Mammoth or Tahoe.
Tuttle Creek Campground
Website
Activity Guide
Car Camping, Climbing, Hiking, Running
General Info
Tuttle Creek Campground is first come, first serve, and allows RV's or tents. The only time I saw it packed was for the Wild West race, and it still felt nicely spaced out and comfortable (nothing like Twin Lakes). It is nestled in the desert, right between a lovely creek and Mt. Whitney.
Amenities
RV Hook Ups
Picnic Tables
Fire Rings
Lantern Hooks (surprisingly convenient!)
Potable Water
Pit Toilets
Creek
Hiking/Running Trails
Insider Information
You can (and should!) hike straight toward the mountains, and get all the way up into the high altitudes if you'd like. Or, drive 5 minutes to Movie Rd. and pull directly up at the base of easy to moderate climbs. There is a great little gear shop called Elevation in town if you forgot anything important, or are road tripping on a whim.