I don't get many weekends off from work. When I get lucky with more than one day off in a row, I take advantage. This has lead to a bunch of fun quick trips so far this summer. Our biggest surprise was our trip over Taboose Pass to paradise.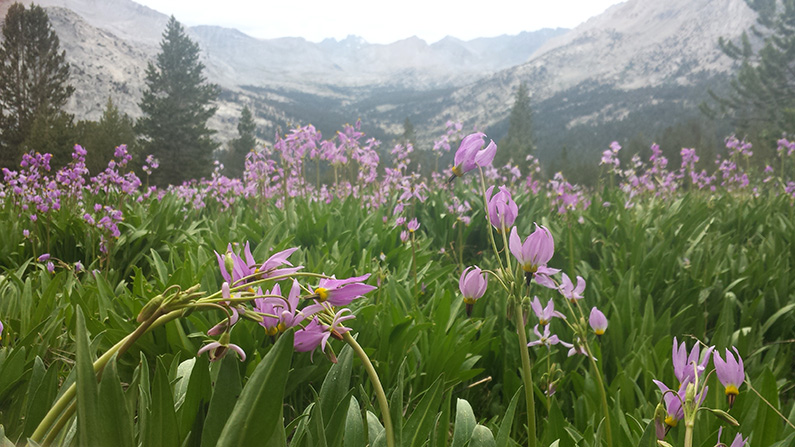 This was our debut trip with our new friend Adan. It's not easy to find someone that's interested in the same type of outdoor activities as you, AND also ends up being fun to be around. We felt him out by letting him be in charge of planning the trip. He booked us a permit for Taboose Pass, because it was really the only place available to go in the Eastern Sierra on short notice. Wes and I looked at some trip reports to prepare ourselves for the hike, and everything we found sounded awful. Huge elevation gain on a long, grinding slog up through the desert. No scenery, full exposure to the elements. I actually read that Taboose Pass was on the list of "top 3 places in the Sierra not to see." We were scared.
We arrived in Lone Pine at about 10pm on Friday night, and after 3 hours of sleep, drove down the rough dirt road to the trailhead. We figured the best way to deal with this awful trail was to get it over with as early as possible, so we got an alpine start (4:30am). These zucchini carrot walnut muffins were the first thing we ate. I used chia seeds and water as an egg substitute, because I didn't have any eggs. I historically have hated vegan baking, but not this time. These muffins were the moistest baked goods I've ever had. They were dense but fresh, and perfect to nibble on as we began our hike.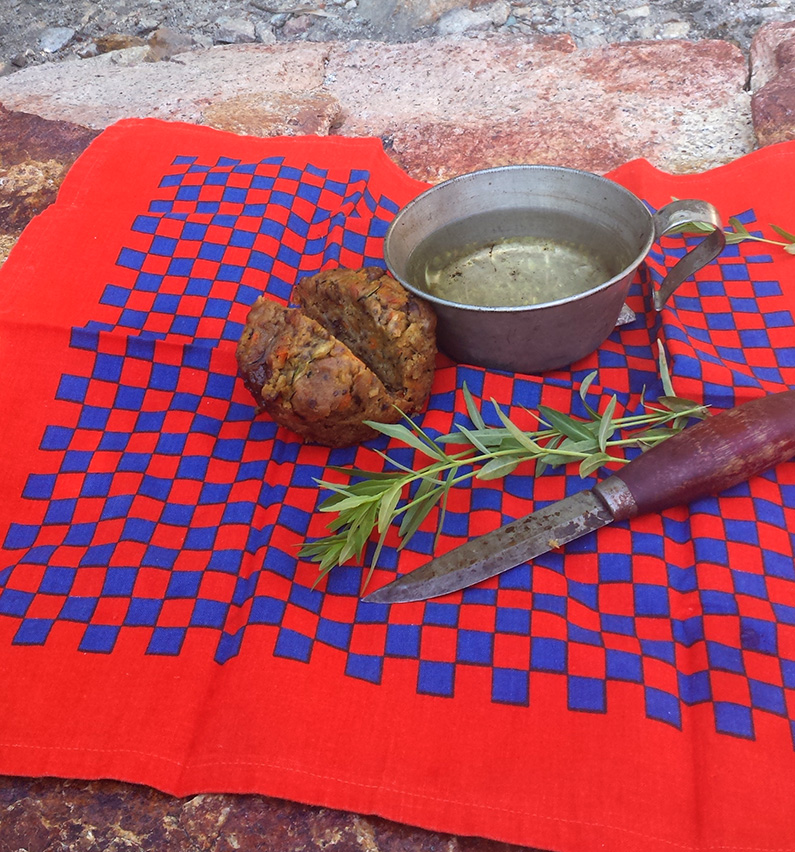 As the sun rose, we realized that every step of the desert trail was covered in wildflowers. Just as we were getting warm, we hit a chunk of forest and crossed the rushing cool creek (after first seeing a mama bear and two cubs!). It was steep, for sure, and strenuous, but we kept waiting for the true suffer fest to start. Eventually we pulled away from the creek, but then we got a view of a lovely waterfall, more wildflowers, and started climbing through huge spires rising straight above our heads. By the time we hit the top of the pass, wandering among the many tarns towards Kings Canyon National Park, we decided this was possibly the most scenic pass we've ever seen.
The other side of the pass was glorious. Meadows of shooting stars, sweeping views of the Palisades and the Kings river, and plenty of lakes to choose from for camp. We named ours "Earth Baby Lake."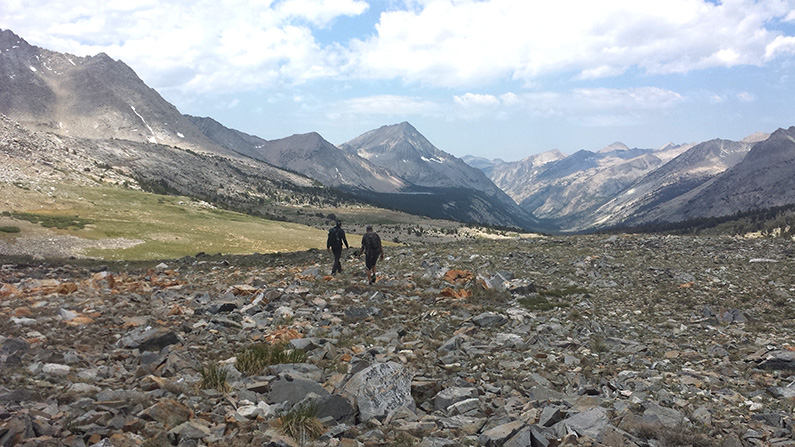 And Adan passed the test. We got VERY lucky with this guy. We were all able to teach each other things, and have great debates about backpacking methods. He also ate every meal I tested out on him, even when it was barely edible. Our favorite thing about him this trip was that he bragged about being ultralight, but pulled out three tall cans of beer when we got to camp. Some things are worth the weight.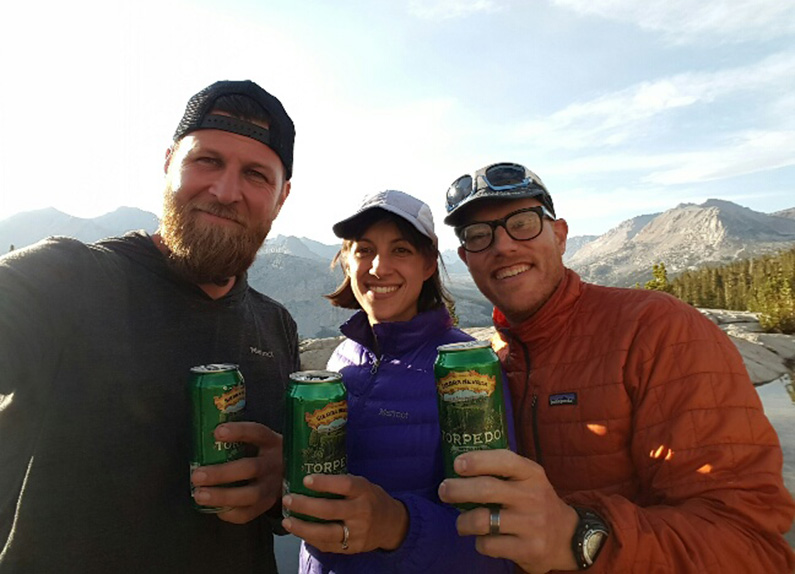 Zucchini Carrot Walnut Muffins
Prep Time / Cook Time
/
Activity Guide
Backpacking, Day Trip
Ingredients
1 cup zucchini, grated
1 cup carrots, grated
1/2 cup walnuts, chopped
1 cup flour
1 tablspoon whole chia seeds
3 tablespoons water
1/4 cup almond milk
1 teaspoon lemon juice
1/2 teaspoon baking powder
1/2 teaspoon baking soda
1/2 cup brown sugar
1/2 cup white sugar
2 teaspoons cinnamon
1/4 teaspoon salt
1/3 cup oil
Tools
Cutting board
Grater
Knife
Large bowl
Measuring cups
Measuring spoons
Spatula
Whisk
2 Small Bowls
Method
Preheat oven to 350 degrees.
In a small bowl, mix chia seeds and water. Set aside for about 5 minutes. They will create a jelly-like substance that will act as the binding agent of the recipe in place of an egg.
In another small bowl, whisk together almond milk and lemon juice. Set aside for about 10 minutes. This will thicken and act as buttermilk.
In a large bowl, sift together flour, sugars, baking soda, baking powder, cinnamon and salt.
Mix in the oil, chia seed mixture and the almond milk mixture, just until combined. Do not overmix.
Fold in the zucchini, carrots, and walnuts gently, until evenly distributed in the batter. Batter will be pretty wet.
Spoon mixture into a greased muffin tin or ramekins, and bake at 350 for about 50 mins, until brown on top, and a butter knife comes out clean.